Best of Atlanta 2001
Creative Loafing Magazine
Critic's Choice
Pianist Gary Motley is Atlanta's premiere ambassador for straight-ahead jazz. His knowledge of the genre and his talent as an instrumentalist enable him to recognize both the essence and the full range of musical possibility within the songs he performs. He's a gifted songwriter as well, as evidenced on his gentle December 2000 release, Compassion, which utilizes the trio setting to showcase his original tunes. He's performed with Wynton Marsalis, Terence Blanchard and others, and has been a guest on Marian McPartland's NPR program, "Piano Jazz".
KEYPERS

Gary Motley

Review

by Ken Dryden

Most of Gary Motley's recordings as a leader have been for his own label, though none of them are what one would classify as "vanity" CDs. This capable pianist, composer, and arranger has a lot going for him on this date, which mixes standards and jazz classics with overlooked gems and a surprise or two. Accompanied by bassist Herman Burney (with Moffett Morris taking his place on three tracks) and drummer Bernard Linnette, Motley's funky take of "Sweet and Lovely" brings to mind a gorgeous lady strutting down the sidewalk. He's able to communicate the bittersweet tone of "It Never Entered My Mind" with a poignant arrangement that doesn't require a vocalist. Singer Veronica Tate (the leader's lovely wife) adds a playful touch to "I Didn't Know What Time It Was" and serenades her husband in an upbeat setting of "I Remember You." Motley plucks the tasty blues "Bama Stomp and Breakdown" from obscurity (just try to find the original recording) with a choice performance; this piece by Dwike Mitchell and Willie Ruff features Burney singing in octave unison with his bass à la Slam Stewart. Motley's sole original of the session is "Monkology," a quirky tribute to Thelonious Monk that shows off his striding left hand. Snap up this delightful CD without delay!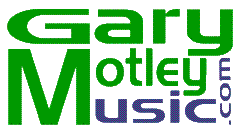 COMPASSION

Gary Motley

Review

by Ken Dryden

Gary Motley is a fine pianist who has become a bit of local legend in the Atlanta area, where he has taught and performed for a number of years, though he has had some national exposure recording and touring with Russell Malone and appearing as a guest on Marian McPartlands' long-running NPR jazz program. This self-produced CD, with bassist Tommy Cecil and drummer Sonny Harris, predominately showcases his own compositions, including several thoughtful ballads ("Thinking of You," "From Within," and "Thoughts," the latter a very lyrical piece which likely seems influenced by Bill Evans), as well as playful hard bop ("Monk's Corner"), driving post-bop ("On the Other Hand"), and even an upbeat waltz ("Parisian Serenade"). Motley takes Clifford Brown's well-known "Daahoud" in a different direction, eschewing the typical rapid-fire pace in favor of a mid-tempo interpretation that mixes a semi-Brazilian flavor with a touch of the blues. The two standards of the date, "My Romance" and "Summer Night," are given lush arrangements in solo piano settings. Recommended.